MyABEL Customer Portal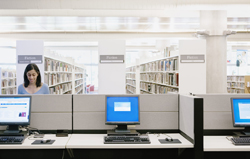 We encourage you to login to MyABEL Customer Portal.
Access a variety of resources which will enhance your use of your ABEL products. Your team can download the latest FDB Updates, obtain enhancements for your ABEL software, access a library of tutorials for self-paced learning, search for knowledge base articles and download User Guides along with other product documentation.
All customers can access the MyABEL Portal! ABEL Software Maintenance subscribers benefit from access to additional resources.
Log in and enjoy these resources:
Enhancements to ABEL software
Find ABEL enhancements, new forms and billing service code/FDB updates that you can download and install at your convenience.
View self-paced tutorials
View self paced software tutorials — 24 hours a day, 7 days a week.
Search the knowledgebase
Gain access to troubleshooting tips and answers to common questions when you need them using our easy to use search tool.
View and Download product user and installation guides
Access installation instructions and User Guides for the latest ABEL products.
---
Remote Support
Click the button below to enter the Session Code provided by your ABEL Support Representative.
---
Professional Support & Service
ABELMed Inc. is setting a new standard for professional medical software support – 24 hours a day, 7 days a week. Review our recent Medical Support Statistics to see how ABEL can perform for you.
Health Care is a world of constant change. Technologies change, users' expectations change, demands on business change. Your challenge is to find new and better ways to manage those changes and keep costs down. Your success depends on how effectively you can put your computing technology to work.
At ABEL we understand what you're up against, and we know the importance of being there when you need us. That is why we put as much effort into software support as we do into software development. Sharing new information, being responsive to change, and working through problems and solutions together are part of our service responsibility in providing a reliable, comprehensive support program.
Support Plans
Our support plans are constantly reviewed to ensure that they meet the present and future needs of our customers and we offer several support plans.
Choose the level of support that best responds to your needs today - and change it as your needs change so you always have a perfect fit. The support plans are described in more detail in the Support Guide.
---
ABEL Referral Program
Our business thrives on the support that we receive from our customers. For this reason we would appreciate you helping us to spread the word about ABELDent. The referral of your friends and colleagues is the highest compliment you can pay us. We will be here to guide them through an informative and hassle free purchase experience.