---
More than an Electronic Appointment Book!
The Appointment Scheduler also functions as a quick conduit to the many administrative tasks you need to perform on a daily basis. Keyboard shortcuts allow you to update patient files, view the electronic medical record and perform financial and billing transactions. Once a task is complete, you are automatically returned to the scheduler for appointment viewing or booking the next appointment.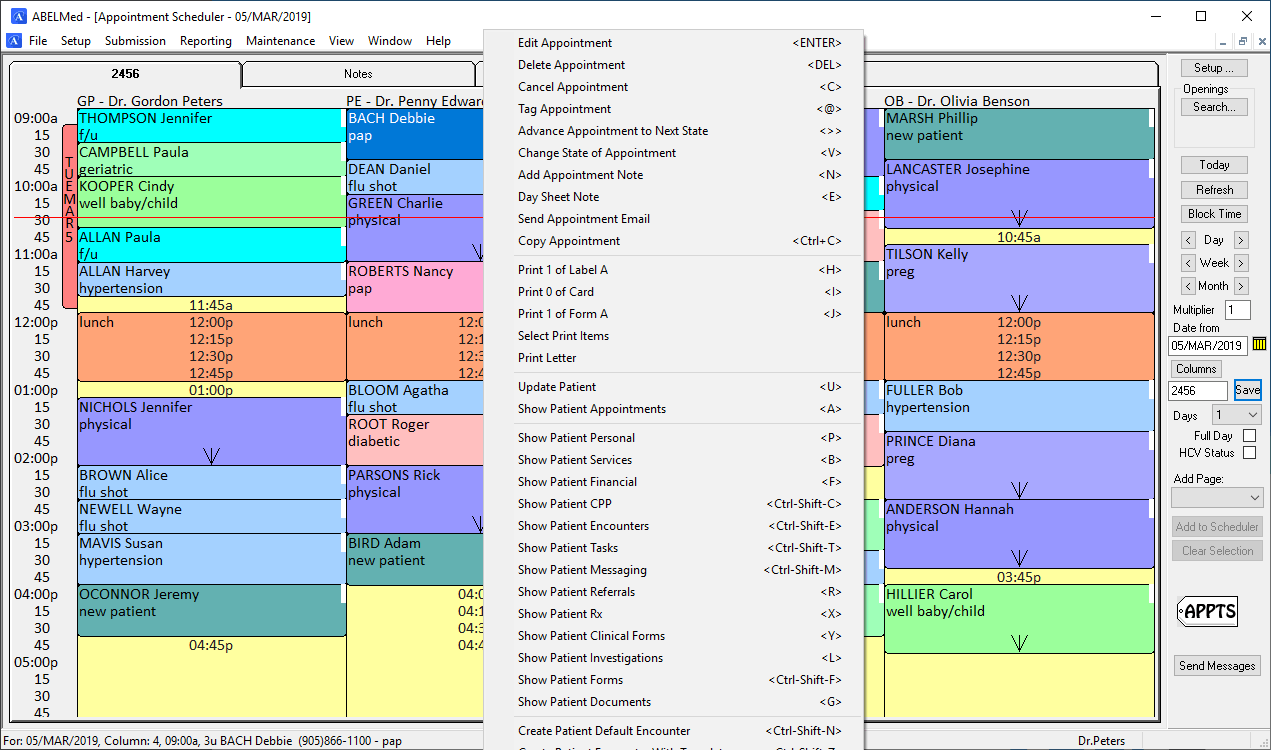 Appointment Scheduler – It Simply Works Better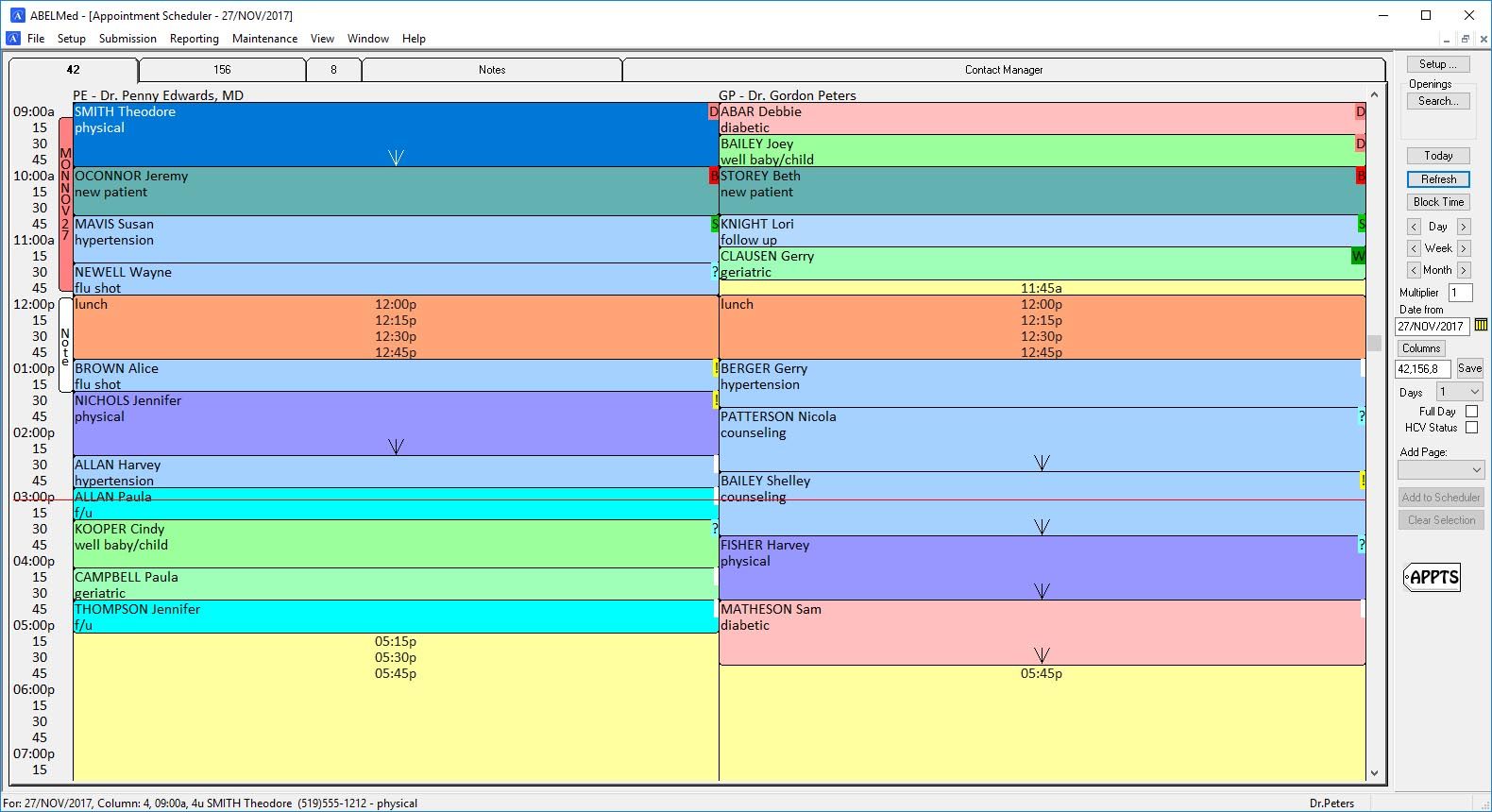 Optimized Viewing
The Appointment Scheduler looks like a traditional appointment book so the transition from paper or from another system is very easy. Appointment time units shown on the left can be set to what you use in your own practice. You can display as many columns and days as you require. Move the mouse to any appointment and double-click to display the appointment details. Large clinics many need to display many columns – the columns simply adjust to accommodate the number of required columns. Columns can also be "grouped" so that different "pages" show the desired providers together on one screen. Regardless of the appointment book page configuration, you can still view the details of any appointment box or view the complete patient record linked to the appointment if desired.
Easy Navigation
Using the commands on the right hand side of the screen you can advance the appointment screen by day, week or month. Pressing the "Today" key returns you back to the current date. Alternatively you can select the calendar and pick the desired day. Press "D" for day, "W" for week or "M" for month preceded by the desired interval and advance even faster. For example, "3M" will move you ahead 3 months.
What if you are looking for a specific opening amongst a busy appointment book? Simply choose the "Search" button and enter the "worktodo" type to find the time slots available. Once selected, you are taken to the first matching opening – if you don't like that one, simply move to the next one displayed.
Important Alerts
When opening a patient's appointment cell, flags will alert you to check important information before speaking with the patient. You can create appointment state codes so that anyone viewing the schedule will know for example, if the appointment has been confirmed or the patient has arrived.
Other Features for Enhanced Productivity
What about filling short notice cancellations? Check ABELMed's Contact Manager to easily find patients who require a preventative care appointments or rescheduling of their cancelled missed appointment. This keeps your days as productive as possible and improve patient satisfaction.