---
Activate OLIS for your practice now! You'll gain instant electronic access to your patients' results from multiple labs.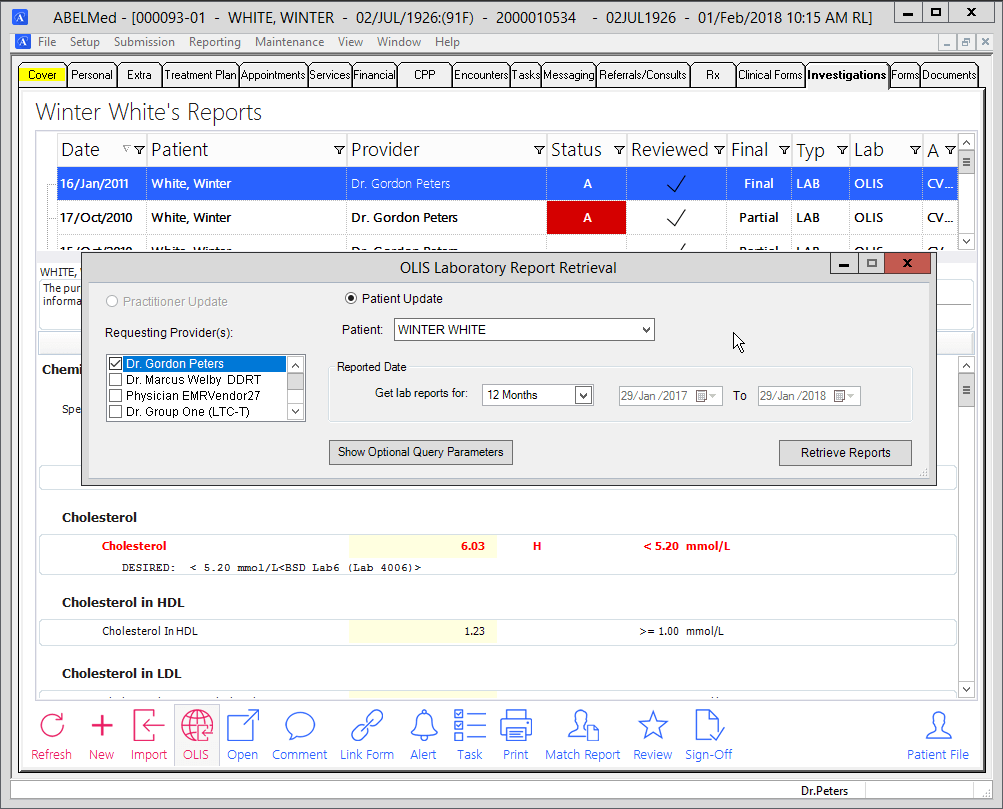 Many of your colleagues are already enjoying the benefits of OLIS. Here is how it helps streamline delivery of care:
"OLIS has become a great asset to the everyday operations within my clinic. It is a powerful system that makes the retrieval of patient labs a streamlined one-click process. ABEL has been great with the implementation of OLIS and it is beautifully integrated with our ABELMed EMR." S. N. ALI, MD, FRCPC
ABEL has successfully implemented OLIS in many practices/clinics using ABELMed EMR
OLIS (Ontario Lab Information System) is a province‐wide, integrated repository of lab test results, which can provide you with timely access to information that is needed at the point of care to aid in clinical decision making.
Now, you can get instant access to patients' lab results in the OLIS database, whether these tests were ordered by you or other physicians, and download relevant test results from several community labs into your ABELMed. Moreover, you can also receive results of lab tests done in many hospitals and by Public Health Laboratories.